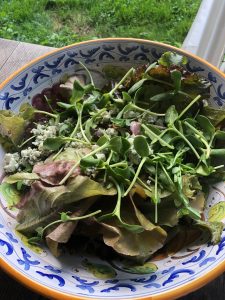 In our family, we have a saying: La vita ruota intorno alla tavola.  Roughly translated, it means "Life happens around the table".
Come to the farm and you will likely find one of us (or all of us) in the kitchen.  It is there that we discuss the day, catch up on what's happening in the family and the world, and yes, cook.  We love to cook.  One of the reasons we started Podere di Melo was to create the fresh ingredients that are so essential for great food.
But like all wonderful things, great food is best when shared.  In this section, you will find some of our favorite recipes.  We will be posting new recipes regularly so check back often.  And if something is not clear, don't hesitate to contact us.  Buon appetito!